Shamrock Protein Smoothie *Limited Edition*
This year celebrate St. Patrick's Day with our *LIMITED EDITION* version of this popular, seasonal fast food shake (without 60 grams of sugar)!
It's got 25g of protein and couldn't be easier to make. Just scoop into your favorite bottle with your milk of choice and shake. We used real, organic spinach for this smoothie and just a touch of peppermint oil. Instead of stocking your kitchen with protein powder, collagen, fruit, and more—now you can get it all in just one scoop for only $2.99 per smoothie!

NOTE: This product does contain dairy (100% grass-fed , undenatured whey). This is a 20-serving supply.
Ingredients: Whey Protein Concentrate (grass-fed, undenatured), Collagen (grass-fed), Organic Banana Powder, Organic Coconut Milk Powder, Organic Pea Protein, Organic Spinach Powder, Vanilla Powder, Unrefined Sea Salt, Organic Cordyceps Powder, Organic Reishi Powder, Stevia Leaf Extract, Monk Fruit Extract, Peppermint Oil
Proudly made in Utah!

**Due to the nature of this product, all sales are final. Please double check the address you are shipping to, as we are unable to change it after the order is placed.**

No Oils, Gums, or Emulsifiers
100% Grass-Fed Whey (Milk) and Collagen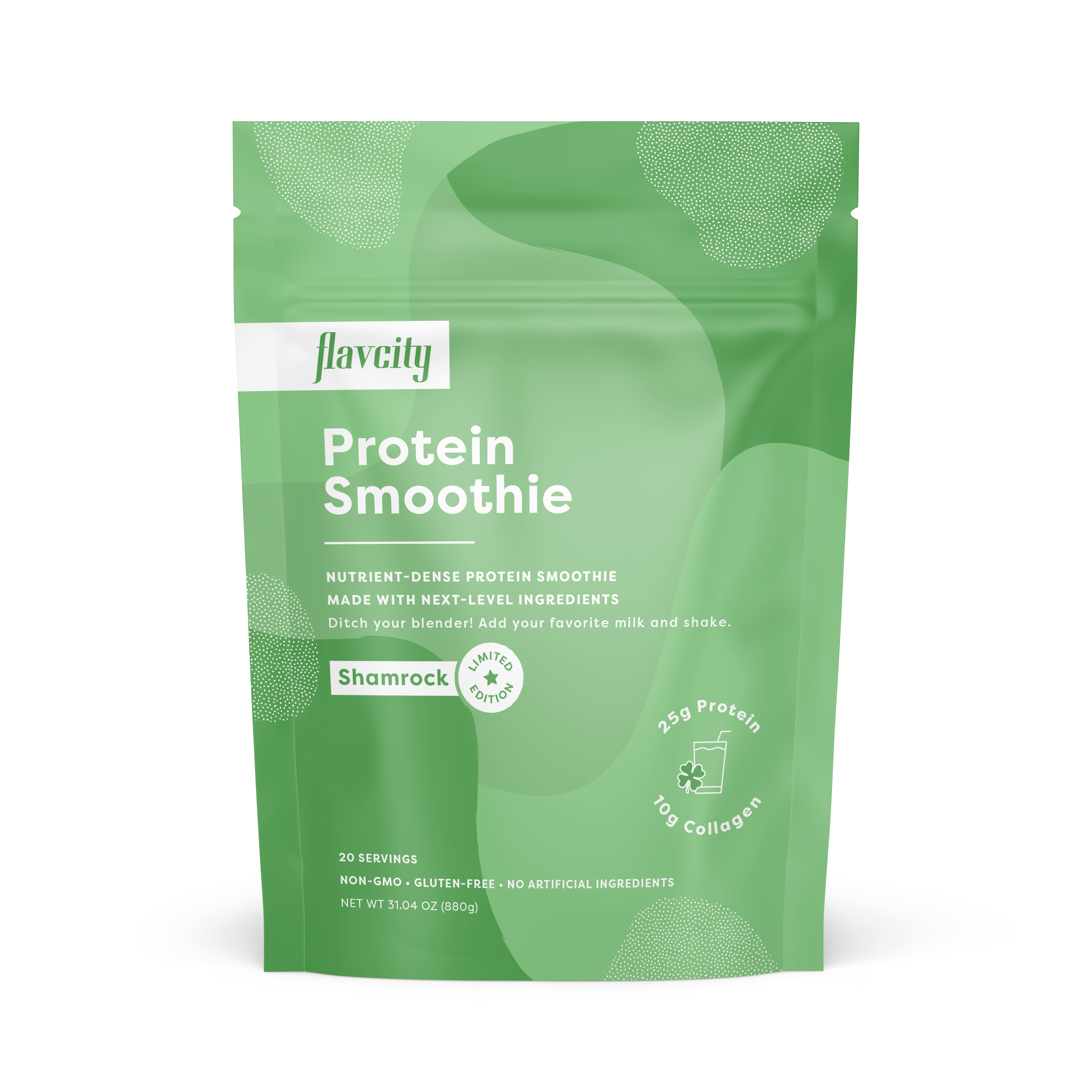 Ingredients
Grass-Fed Bovine Collagen Peptides
Bovine hide peptides for extra protein & joint support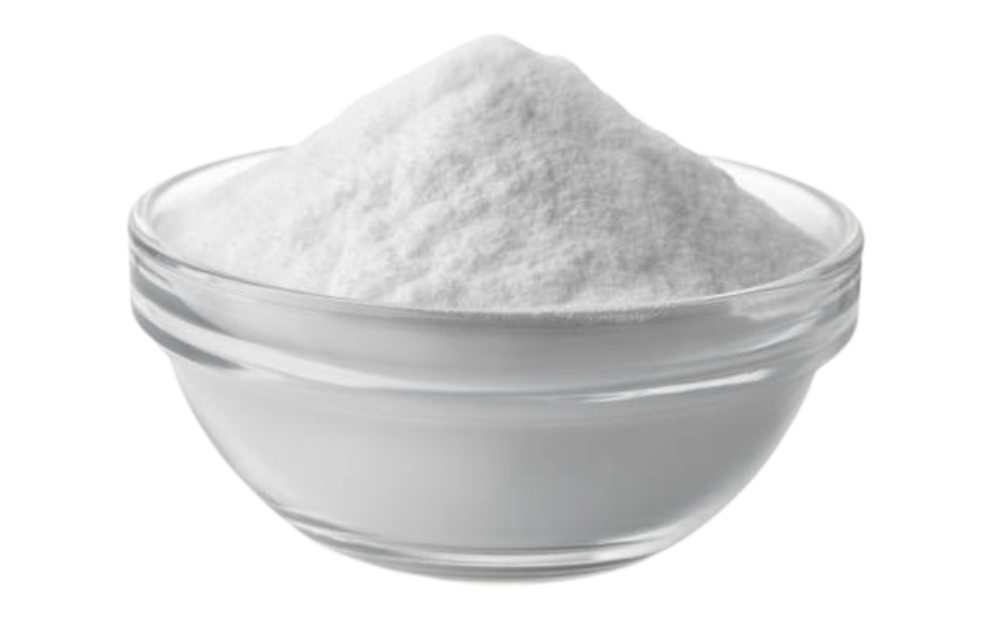 Grass-Fed, Non-Denatured Whey (Milk) Protein
No GMOs here. Minimally processed & undenatured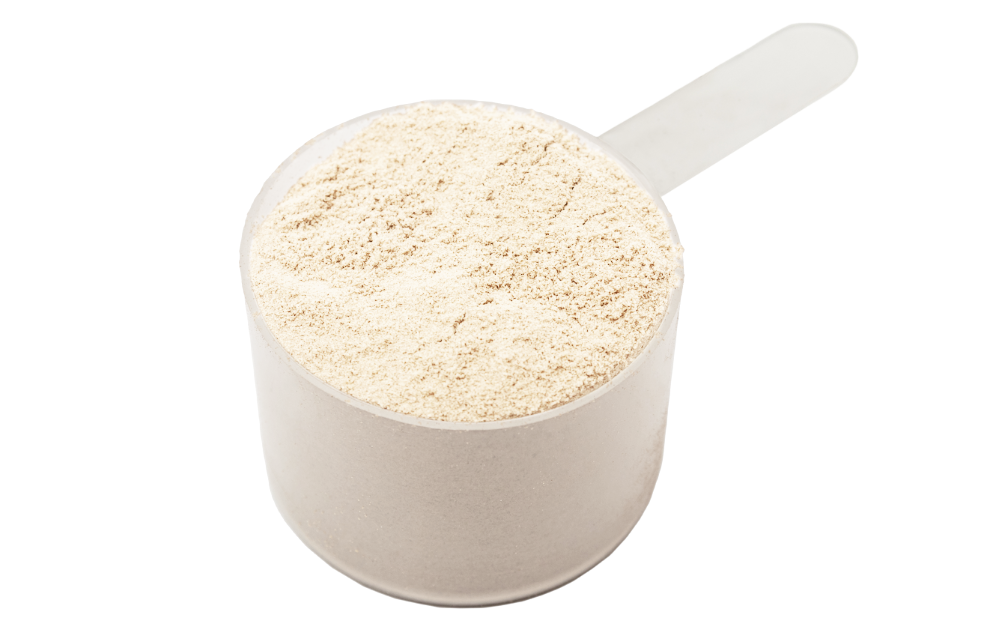 Reishi & Cordyceps Mushrooms
Functional mushrooms that are shown to increase focus & cognition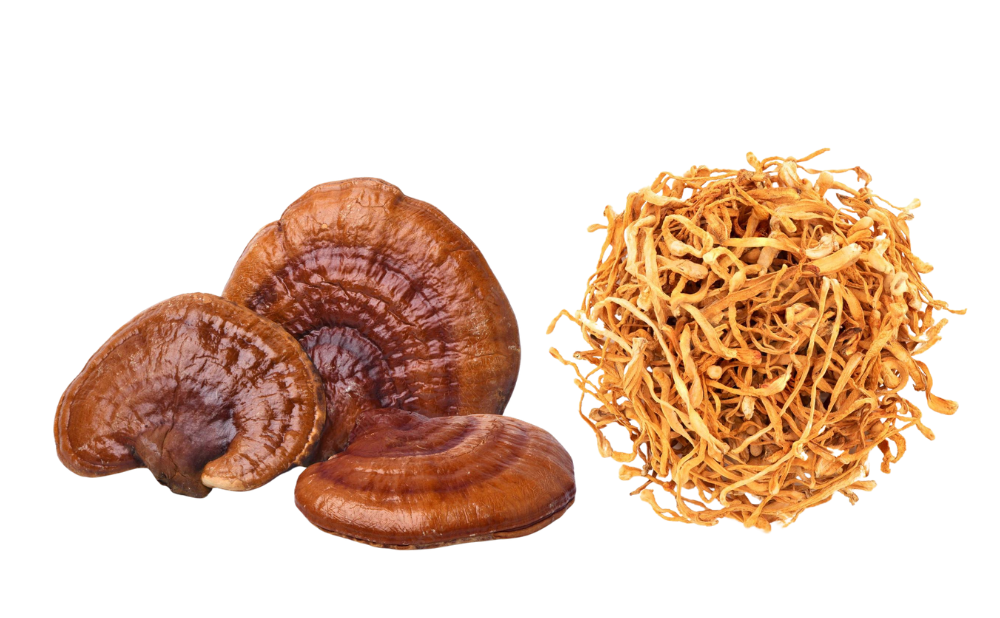 Excellent flavor
I was in love with the taste completely satisfied. Definitely a keeper . I will be purchasing more items on Flav City website. Love your products 😍
Say WHAT!!!!!
This is AMAZING flavor!!! 10/10
"MINT" to be!!
This Shamrock Shake protein smoothie is by far THE BEST I have ever tasted! I hate I didn't order more when it was in stock. It has the perfect combinaton of vanilla and mint!! It mixes so beautifully with Almond and Kiki milk! I have been addicted to having a Shamrock Cold Brew latte every morning but I am running low so I need to conserve unfortunately. I am hoping with all this popularity it has received that they might just bring it back for a period of time!! It deserves a RETURN APPEARANCE!!. PLEASE PLEASE and PRETTY PLEASE with a minty 4 leaf clover on top! LOL. I would rate Shamrock Shake 10 stars if it were a thing!!!
Disappointed
Love the taste and quality of Vanilla shake, it's our favorite. However, I was very disappointed in the "promise / advertisement" of Shamrock shake taste. The smell after opening the bag is brilliant and smells very minty. However, after mixing and drinking I really can't taste much mint nor does it taste like much of anything, particularly a Shamrock shake. I am glad that others can taste it, but all I get is a faint mint taste to describe the flavor. Wish I hadn't bought two bags. Would rather have had more vanilla flavor. Me and my family are TRUE BELIEVERS when it comes to Bobby's advice, but a friendly suggestion would be to be careful with over selling/over promising with regard to a product. It makes me question all the other advice.
Just like I remember it!
Delicious and just like the shakes I would get as a child- only healthy!
FAQ
What beverages can I use to mix my drink?

You can mix in any liquid of your choice, however we recommend using water or any milk of your choice for the FlavCity Protein Smoothie!
Is your protein smoothie a meal replacement?

Our Protein Smoothie was designed to have a great balance of protein, carbs and fat. Before replacing any meals, please check with your doctor.
What type of collagen is used in the protein smoothie?

Our Protein Smoothie contains 100% Grass-Fed Collagen derived from bovine! Each scoop has 10g-11g of collagen depending on the flavor!