Chocolate Peanut Butter Protein Smoothie
Ditch your blender and try my complete protein smoothie with 25g of protein. Just scoop into your favorite bottle with your milk of choice and shake. Instead of stocking your kitchen with protein powder, collagen, nut butters, fruit, and more—now you can get it all in just one scoop for just only $2.50 per smoothie!

NOTE: This product does contain dairy (100% grass-fed,
undenatured 
whey). This is a 20 serving supply.

Ingredients:
Whey Protein Concentrate (100% grass-fed, 
unden
atured

 whey), Organic Banana Powder, Collagen (100% grass-fed), Peanut Powder, Organic 

Cocoa, Coconut Milk Powder, Organic Pea Protein, Sea Salt, Cordyceps, Reishi, Stevia, Monk Fruit

Proudly made in Utah!

**Due to the nature of this product, all sales are final. Please
double check the address you are shipping to as we are unable to
change it after the order is placed**
No Oils, Gums, or Emulsifiers
100% Grass-fed Whey and Collagen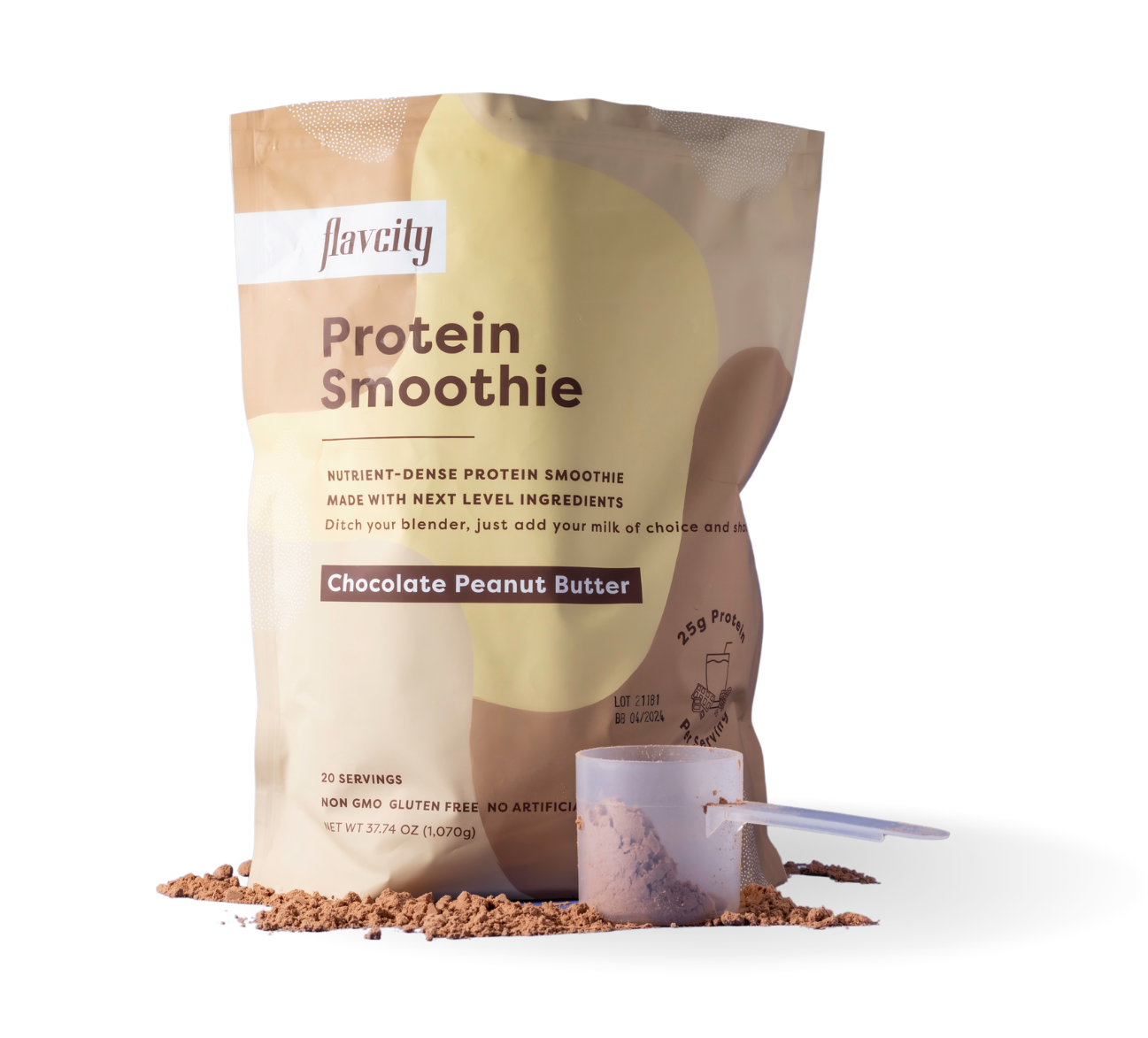 Ingredients
Grass-Fed Bovine Collagen Peptides
Bovine hide peptides for extra protein and joint support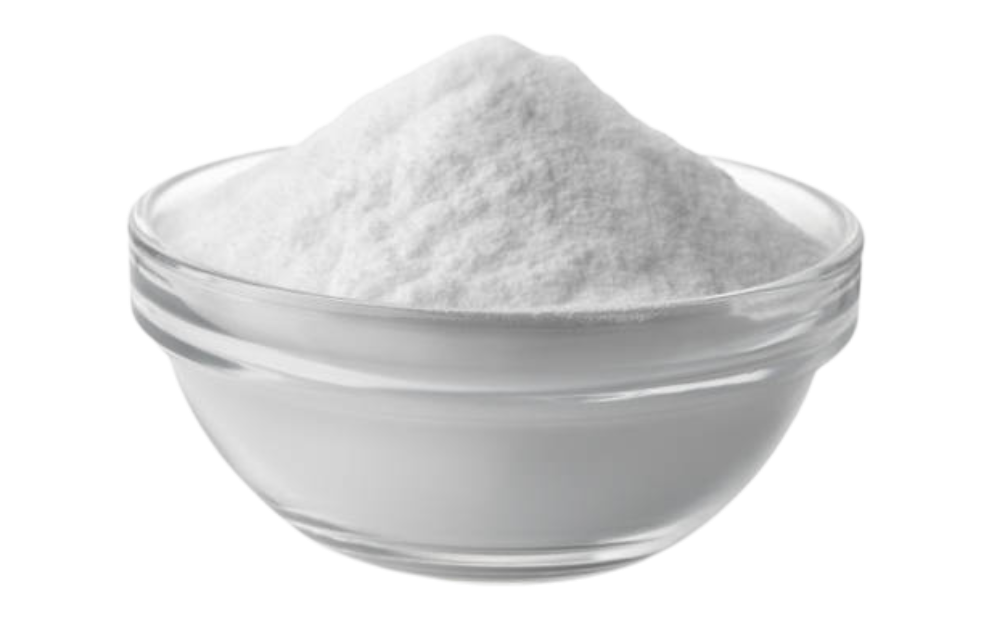 Grass-Fed Non-Denatured Whey Protein
No GMO's here. Minimally processed & undenatured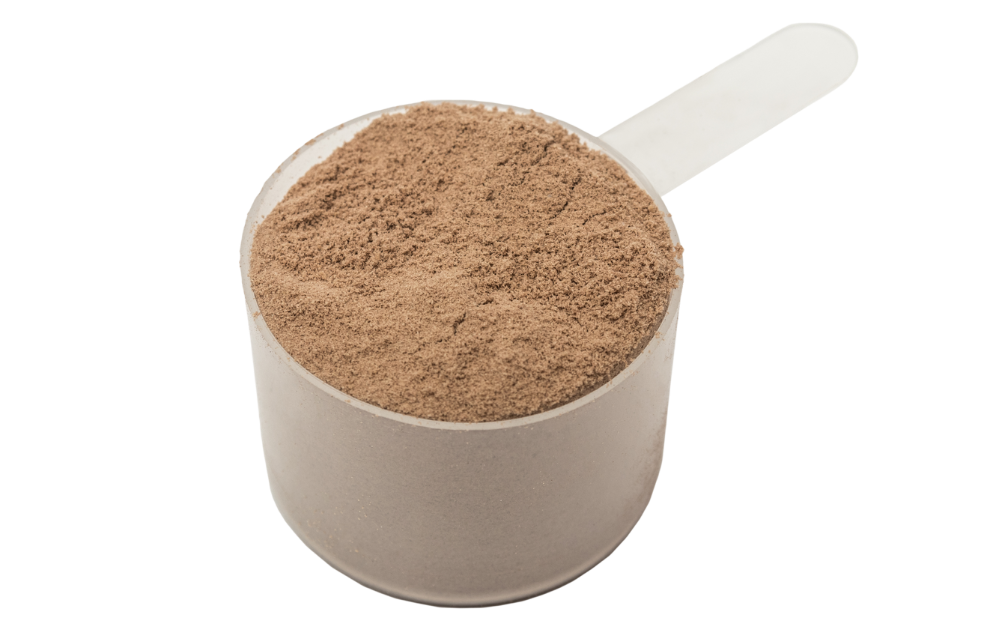 Reishi & Cordyceps Mushrooms
Functional mushrooms that are shown to increase focus & cognition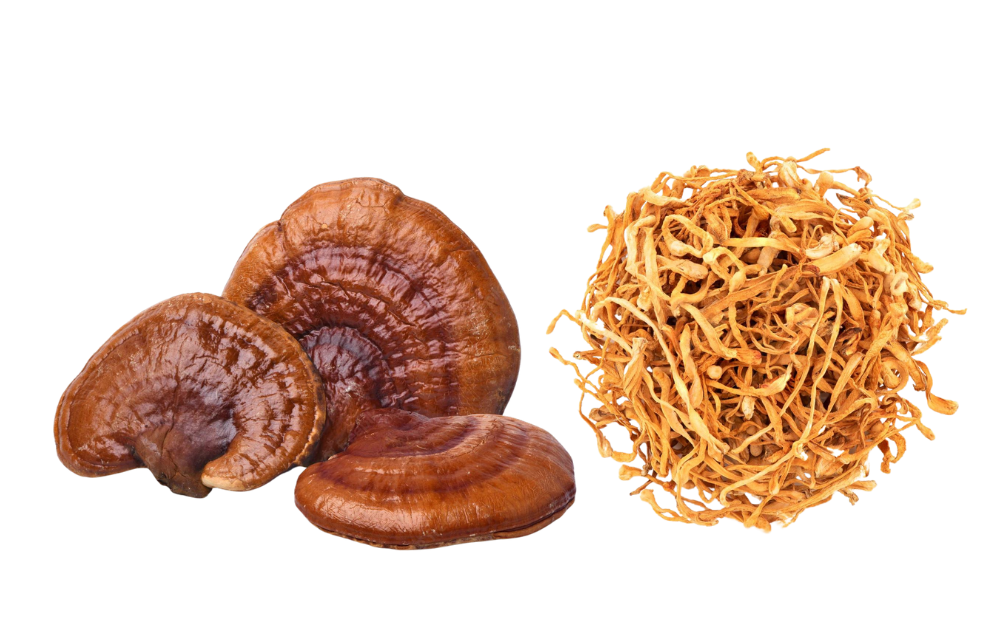 The Best I've Ever Had
This is the best tasting protein powder I've ever had. I currently have the subscription and I look forward to my new bag every month. And for anybody that is wondering, it really doesn't have a weird aftertaste. It tastes like it has a ton of sugar in it but it doesn't. I personally mix mine with peanut butter powder and it tastes insane. I probably drink it way more than I should but I can't help it because it's so damn good lol.
Loooove it!
So tasty no chalky after taste
Good, but could use some improvements
I really enjoy the taste of the smoothie, but I find that you still need a blender to make it smooth. I have used several shakers and they do not get it as smooth as the blender. Also as other reviews have said the bag does not stay closed, I use a chip clip to keep it shut.
Shake, shake, shake, Love this shake!!
So rich creamy and smooth! Its part of my morning routine. There is no nasty aftertaste. I take my vitamins with it after a workout and I am good to go for the day!! So happy there is no crud or tons of sugar! I noticed I'm not even hungry. I think I will start drinking for a snack or lunch. I love the taste so much. It's so good and I am so committed I decided to be a subscriber!!! Now, I don't have to think about it! My order shows up!! Thanks Bobby!!
LOVE THIS SHAKE
I have never left a review for anything before - BUT DAMN, this shake is THE BEST I'VE EVER HAD!!! So creamy even if you mix it with water -- tastes like a peanut butter cup! Been drinking it 1-2x/day since I got it and already ordered another bag. You will love this!
FAQ
What beverages can I use to mix my drink?

You can mix in any liquid of your choice, however we recommend using water or any milk of your choice for the FlavCity Protein Powder!
Is your protein smoothie a meal replacement?

No! Our Protein Powder was not intended to be a meal replacement!
What type of collagen is used in the protein powder?

Our Protein Powder contains 100% Grass Fed Collagen derived from bovine!